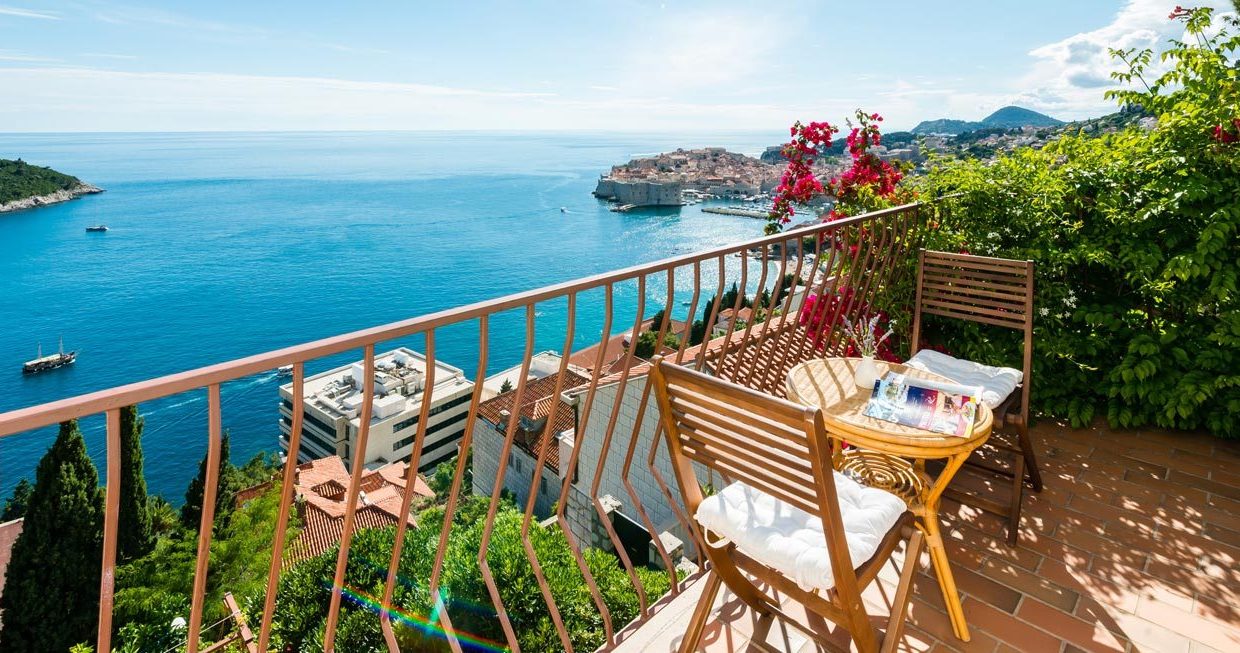 Croatia Apartments categorization
Croatia Apartments is a very popular place to stay in Croatia. Along the coast you will find a large number of Croatia Apartments to rent. Travel agency  Promajna tours.hr recommend this as a nice way to spend a vacation. You have a chance to get to know the local people and a little more about the country and the people who live there. It gives you the freedom to eat when you are hungry at certain hours, and not. You can also cook your meals, because all Croatia apartments feature a fully equipped kitchen. Apartments Croatia is strictly regulated. The new apartments are for 3 stars to 5 star categorization. 1star and 2 star rating only applies to the old apartments. Thus, the quality of the increased holiday in Croatia. Bed linen and towels should hire Croatia apartments in all and be changed at least weekly. The kitchen is usually fully equipped with a stove, refrigerator, selection of cookware, cutlery and crockery. Many offer Croatia Apartments freezer, toaster, coffee maker and oven or microwave. When looking for private accommodation, double check if they offer parking and WiFi. This is not mandatory. Many apartments in Croatia offer, however. Parking is especially important because in some coastal cities, there can be a real hassle to park your car.
The official categorization Croatia Apartments and allocation of stars is strictly from what is has to be in the apartment and what should be the variety of services, depending on how you have built and opened the apartment determined, there are some differences in the categorization of pre-2008 and after. If the landlord wants to understand exactly why the customer wants what he wants, you have to be constantly up to date with the new changes in the rules, and can track changes potentially deteriorate in the market offering, if at least minimum standards do not adapt to new life on vacation.
Two documents define the current conditions for the categorization of the Croatia Apartments – for existing installations (up to 2008) for new installations (after 2008). So, if the house was built before 2008, you can still the old classification, but when the home was built after 2008, the conditions for the categorization are somewhat more stringent than before. Of course it is always possible to make the new star apartment, although it is not necessary. Has tenants offer competitive furnished apartment and thus ensure you satisfaction, it is enough to change a few things mainly include some additional electronics in the Croatia Apartments .
The first difference that strikes the eye is actually very important and is, that no longer exists categorization of the two stars. Croatia Apartments built after 2008 can only be three, four or five stars. Guest service has not changed. And still the landlord agrees, personally welcome tourists to deliver messages to them as needed, and for four and five star guests must park a vehicle to allow.
The basic requirement for minimum surface module suites even include the following facilities: hall, if any, room for sleeping, living room, dining room and kitchen, bathroom or more of them, and a separate toilet when it is prescribed. However, the total net area of the apartment is a 3 * apartment with two bedrooms and a bathroom must now be slightly larger, but as we do not at least 31m2, 38m2 tipped before the 3 * Apartment with one bedroom and one bathroom, no longer 45m2, 59m2 already be , The basic requirements for equipment, landscaping and other still define that Croatia Apartments must categorization are identified, they must have a separate entrance and windows with natural light. Sheets and pillow cases with the exception no longer be allowed to include a cover, cover over the covers, and of course an extra blanket per person for all three types of categorization. What other devices are concerned, Croatia Apartments are bound to have the following furnishings: curtains, bedside tables, bedside lamps, home lighting, carpets, luggage rack, ashtray or a Non smoking sign, trash, a mirror image, wardrobe with hangers (toilet), table, chairs, table and chairs, dining table, sink, stove, kitchen cabinet, kitchen utensils and cutlery, tea towels, oven or grill or microwave, refrigerator, cooker hood and one or more free socket. The difference between the old and the new requirements is that now all three types of categorization must have air conditioning, in contrast to the past when the air conditioning should only apartments with four or five stars. Also, each apartment with 4 * and 5 * is required to have an Internet connection.
As far as the bathroom, under the new conditions, a five-star apartments are required to produce two or double basin, have and will continue to need the bathroom for each apartment, each of the toilet and brush cleaners, toilet paper, have spare pack, a sink, soap or must liquid soap, garbage bags for sanitary napkins. All bathtubs or showers must be a curtain or screen and bath soap. It shall remain liable for each guest, two towels in the apartment 3 * and 4 * and 5 * Each guest should be given to allow three towels. It is requested that are in the bathroom and carpet, shelves, mirrors, lighting, shaver points, hooks for clothing, glasses, and hair dryers. Apartments 4 * and 5 * bathrobes, shampoo and shower caps are have. Under the new star is imperative that all apartments have a fixed telephone in the bathroom. Suite with five stars also determined that a separate WC next to the existing bathroom.
Catering facilities for the preparation and breakfast, half board and full board are optional for the provision of accommodation in Croatia Apartments and rooms can be used individually or as part of the budget tenants. Thus, in the dining room for serving, preparation room, a way to get food and drinks and toilet facilities defines the specific conditions. Finally, as far as cleaning and general condition of the apartment and the service is recommended, staircase and hallways, access floors, walls and ceilings must be clean and no signs of wear or damage must mattresses free of sags his, bedding, furniture, doors and windows must also be clean and tidy, and all devices in the home correctly. The external appearance of the building in which the apartment is located and its environment must be in good condition and it is believed driveway, facade, terraces, loggias and balconies is. Outdoor lighting must always work well.
Comparing the above categorization gain an insight into the resulting changes in the conditions, the tourists with comfortable and quality accommodation. It is expected that tourists look on her visit to better service for everyone, however, is that the owners according to their abilities expense guests a pleasant holiday.
Once, if you rent apartment in Croatia, check has the owner of the apartment to signing with the local tourist office and pay a tax. You will know if you are registered as the owner you should consult with your copy of a registration form. This is very important because this is a sign that you are officially categorized Croatia apartments have rented one.
Visit us on facebook