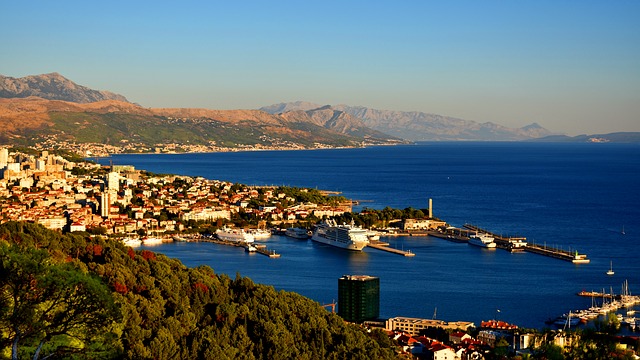 The most popular places in Croatia to buy a property
Did you know that Croatia has the second-highest homeownership rate in Europe, right after Romania? However, most of the real estate properties in Croatia were bought on the seashore due to the tourism potential. According to the research from the article, only 3% of foreigners choose to invest in the area around the capital city of Zagreb, whilst the rest decides on investing in the properties on the coast. Although the prices of the properties located by the sea are higher, there are some locations that are still not well known among foreign investors. We'll now give a short description of the main regions of Croatia, to help you decide where in the country you may like to purchase your property.
Istria – "the Croatian Tuscany"
Rich in archaeological and architectural treasures, a string of historic coastal towns, secluded coves, and rocky beaches it draws more tourists than any other part of Croatia. Thanks to its landscape, Istria is often referred to as the new Tuscany. Istria is the peninsula greatly influenced by Italy, with the pleasures of the Adriatic but without Italian prices. The coastal cities like Rovinj, Pula, Poreč, and Pazin are very popular with tourists, so foreign buyers are very attracted by the possibility to own unique historic stone buildings. Also, resorts and hotels have sprung up in the area. While tourism is largely developed along the indented coastline, the industry is slowly penetrating the mainland. Rural hotels and farm restaurants are becoming popular. The recommended investments are apartments near the sea with town infrastructure, instead of the typical Istrian stone houses which are difficult to find, as well as villas and houses on the mainland with large plots and swimming pools.
Northern & Central Dalmatia – full of lovely historic towns
Both buildings and land have a lower cost in Dalmatia than in Istria, another area affected by real estate speculation. The biggest and most popular cities in this region are Zadar, Šibenik, Trogir, Split, and Makarska. Just like in Istria, higher-end houses, close to the sea, have higher prices which can be more than double the inland prices. The property is often more affordable if it's not in the first row to the sea, or in places where there is an oversupply. Hence there is a growing interest in buying houses on the hills with an open sea view. Instead of those lovely historic towns, take a look at small coastal resorts between them. The smaller towns are warm in the summer with mild winters, far from the touristic buzz and you'll have the possibility of some bargains! Lovers of urban life and good entertainment are not cut back because the main cities are within a short distance yet there are excellent transport links to the rest of the region.
Southern Dalmatia – rich in history and number of islands
Southern Dalmatia is of particular interest to potential real estate investors in Croatia with very warm summers and mild winters. It includes the area of the Dubrovnik Riviera, with the ancient town of Dubrovnik as the most attractive place in the South. Although a quite expensive location, it is nearby many closers and further islands like Korčula and Mljet, but also Pelješac peninsula. It means rocky cliffs where you clamber down steep paths to reach a sandy bay, with just a taverna and fish restaurant to sustain you between swims. It also means affordable property. Also, the Dalmatian inland area has a huge potential for developing eco-friendly tourism and it is predicted to become a new hot niche for foreign investors. Further useful information can be found here: https://croatiarealestates.com/