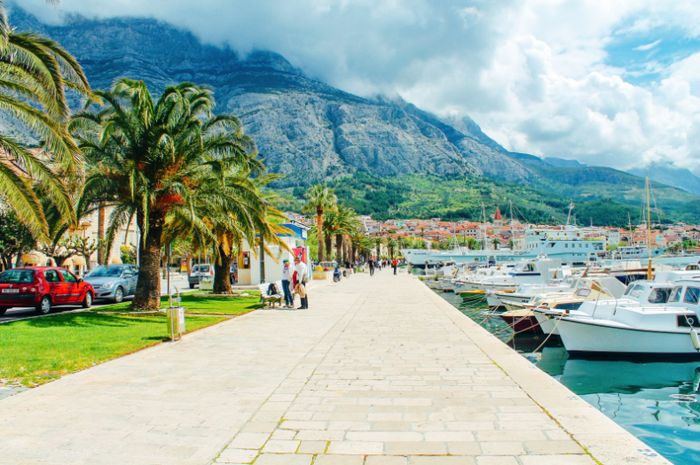 Ideal place for a family vacation
If you want to spend unforgettable moments with your family in the beautiful Adriatic, we are certainly advised to visit the Makarska Riviera, one of the most famous tourist destinations on the Croatian coast, and is appealing mainly because of its diverse tourist offer, hospitable hosts and of course its natural and climate characteristics.
The Makarska Riviera will provide you with an ideal vacation, a chance to relax and your children a lot of fun activities. Numerous miles of beaches offer you a variety of fun activities for children, but if you want to spend a quiet family day, there are various hidden coves where you can sit.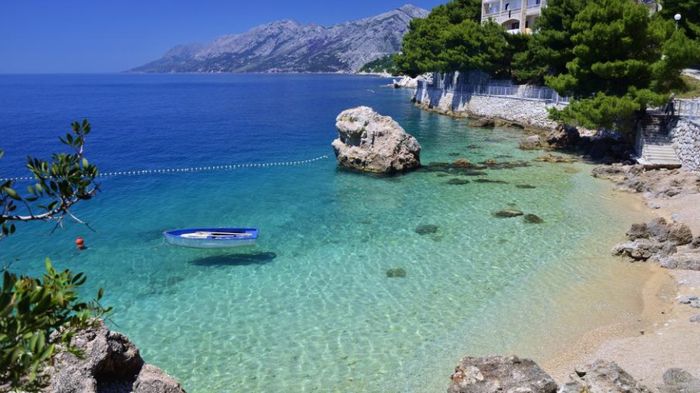 Our riviera is also the winner of various awards deserved by its environmental care, and if you decide on this wonderful destination, you will quickly be convinced of their reasonableness.
The beaches are predominantly pebble, and along the long promenades surrounded by pine trees you can find a wealth of tourist and entertainment facilities, as well as restaurants with gastronomic specialties.
During the summer months, in Makarska, it is very lively in the nighttime, because our visitors, besides entertainment in numerous cafes, restaurants and discotheques, can also enjoy our diverse offer of entertainment and cultural events.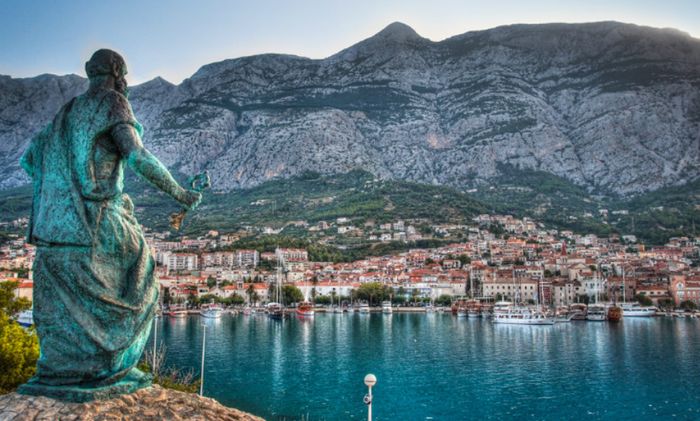 From Makarska Riviera you can also enjoy various excursions, such as boat excursions to nearby islands, excursions to cities with many cultural and historical monuments, and you can also visit the beautiful natural sights that this area abounds. For active tourism enthusiasts, there are plenty of opportunities for paragliding, rock climbing, mountain climbing, mountain biking, trekking (bicycle) to extreme water sports: windsurfing, diving and paragliding.
The climate is gentle, thanks to Biokovo, a mountain massive that prevents the continental climate from entering this area. Because of this, our winters are mild, and summer is long and warm. Makarska has over 2750 sunny hours during the year, and temperatures above 20 ° C from July to September, while the time and crystal clear sea reaches similar temperatures.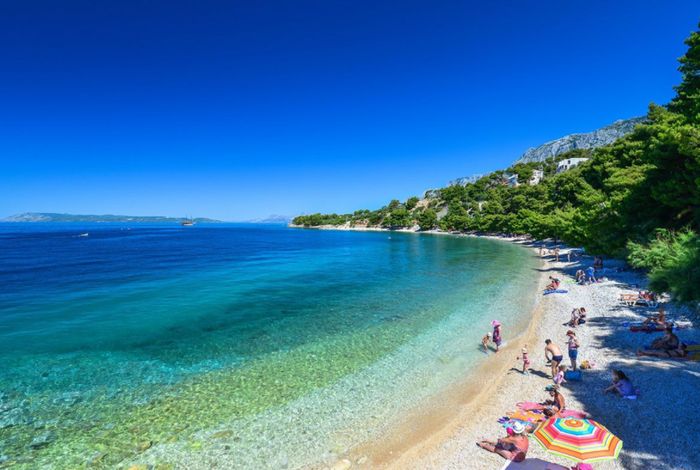 If you want to get to know the history and culture of the city, be sure to visit the Franciscan monastery, the Malachi Museum, the City Museum, the Gojak Gallery, Marka i Sv. Filipa, and in the park of Sv. Petra and the recently renovated church of the same name.
In these areas, there are various types of accommodation such as accommodation in hotels, apartments and rooms of private renters, luxurious villas with pools, as well as accommodation on nearby islands in the type of Robinson tourism.
Especially is the highlight of the increasingly popular rural tourism. Accommodation located a few kilometers from the beach, provides you with indescribable peace, clean air and beautiful surroundings in pristine nature. Most of these houses also have a pool, a variety of contents within the same, so our guests can simply enjoy without leaving the property.
Most of our renters have a long-term experience in tourism. Many of our guests like this type of accommodation due to their kindness and the role of good hosts. They often donate their guests to domestic products they have made themselves, and thankful guests are happy to return.
For those who prefer beach accommodation, apart from a large number of hotels on the beach, there are also private apartments. The price you pay for this location is usually a bit higher than the usual, but beautiful views of the beach and the sea, especially the vicinity, as well as many other amenities, is a great choice for families with smaller children who do not come with their own means of transport.